How to choose the size of your dog's clothing ?
To start, you must have a tape measure and take the following measurements:
Chest girth: Surround your dog's chest with the tape measure just behind the two front legs, the widest part.
Back Length: Measure from the base of the neck to the base of the tail. Your dog must be standing.
Neck circumference: Wrap your dog's neck with the tape measure to determine the measurement.
You can find our size guide with the different sizes and pictures of our clothes.
Small Coats (little chien, chihuahua, york ...):
 
Medium Coats (Bulldogs, Pugs ...):
Campus Coats:
Raincoats:
Hoodies - Sweats:
Sweaters: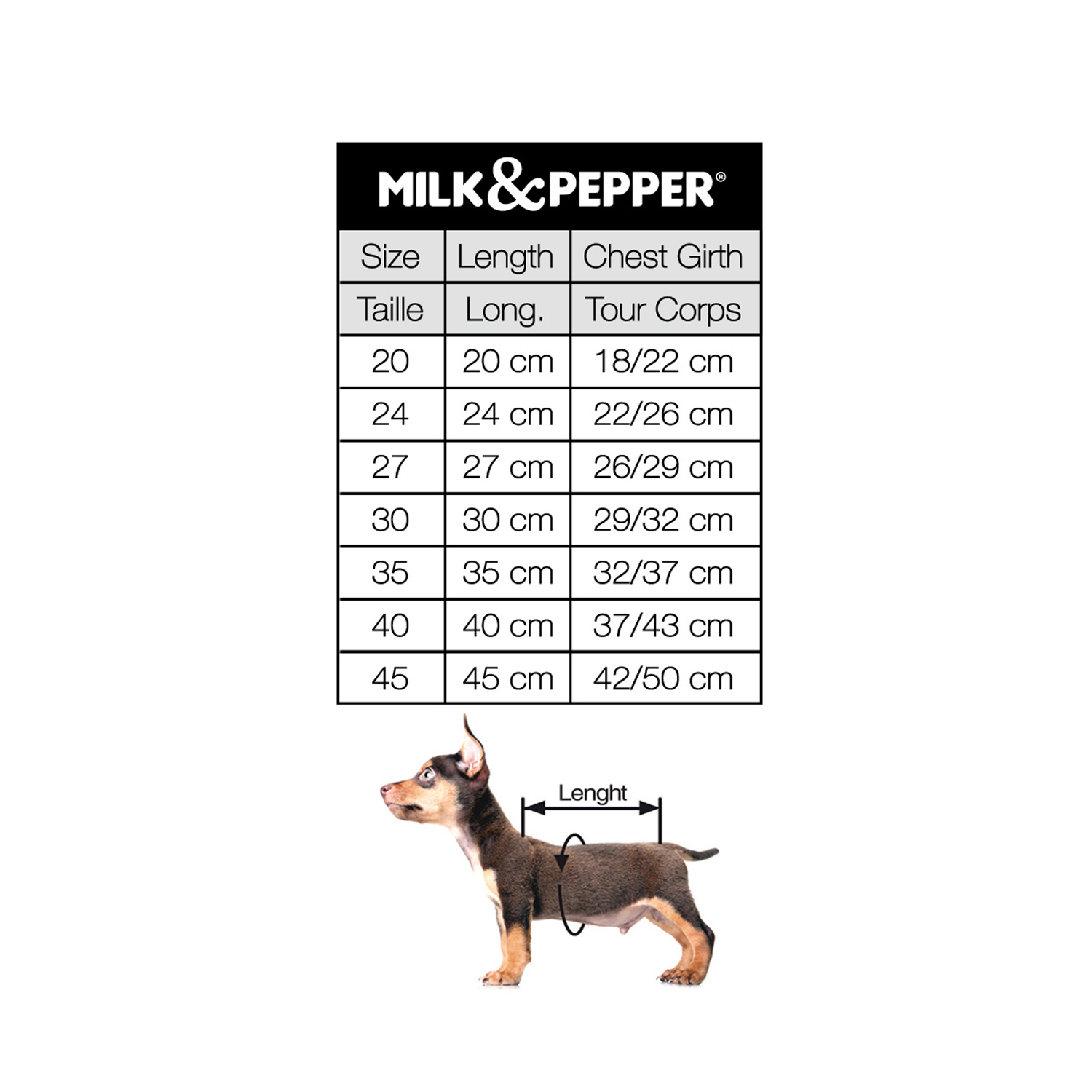 Tee-Shirts:
Caps:
Collars / Leashes:
Harnesses: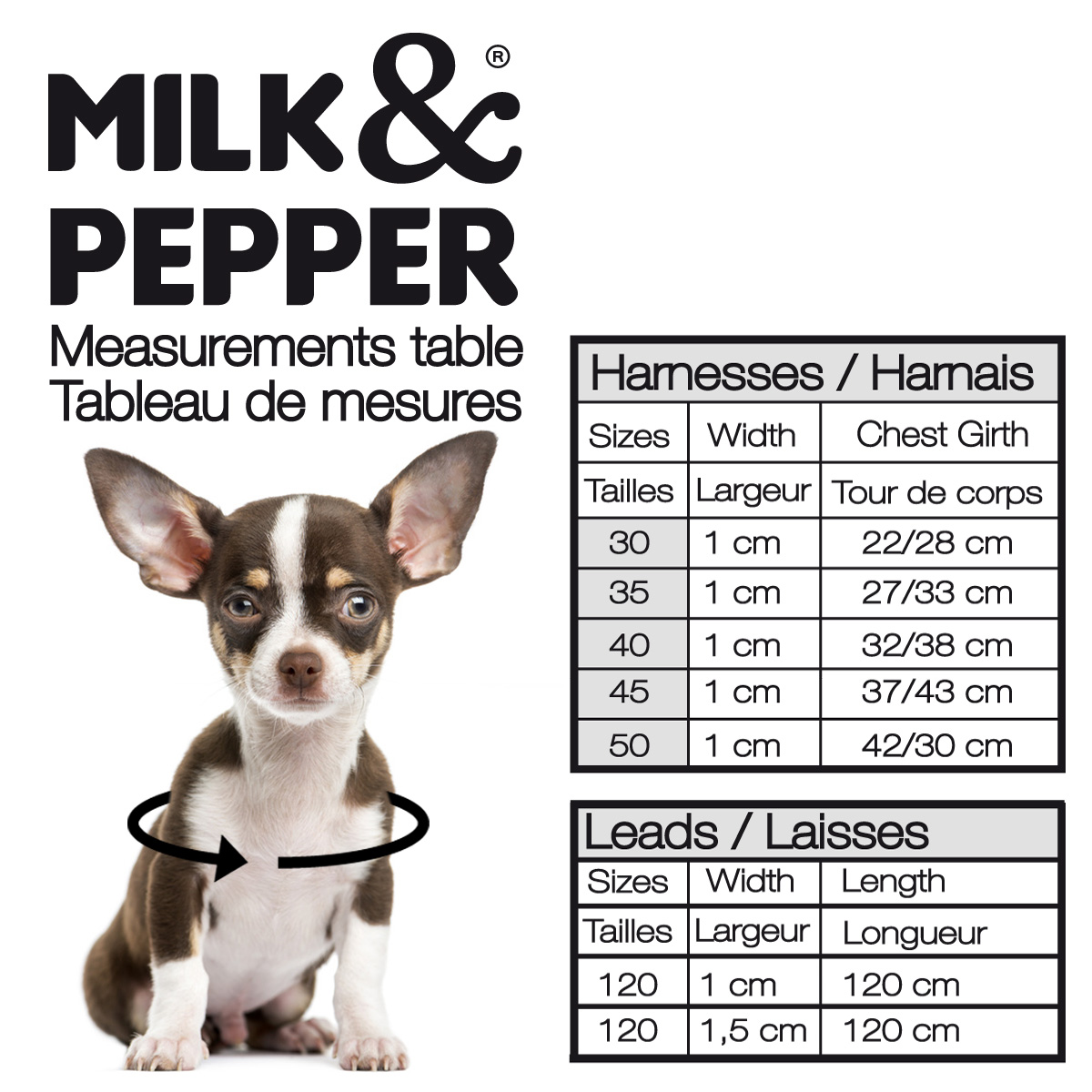 Parachute Harness: